Whether you are in Customer Relations, Marketing, Digital, IT or Communication, you have not been able to escape either the sudden and generalized rush of these applications or the abundance of actors and initiatives in this field.
To go beyond the buzz, we propose to understand this manifestation of digital disruption from all angles….
Like many people, to varying degrees, you may be wondering about the scope, relevance and conditions for implementing a conversational agent (also called a bot) within your organization:
What are the contributions and promises, the deadlines to be expected, who are the publishers, for which uses, the good practices,…
It is also possible that among the wealth of information at your disposal, you do not necessarily know where or how to start!
We tell you (almost) everything, it's here!
From science fiction to reality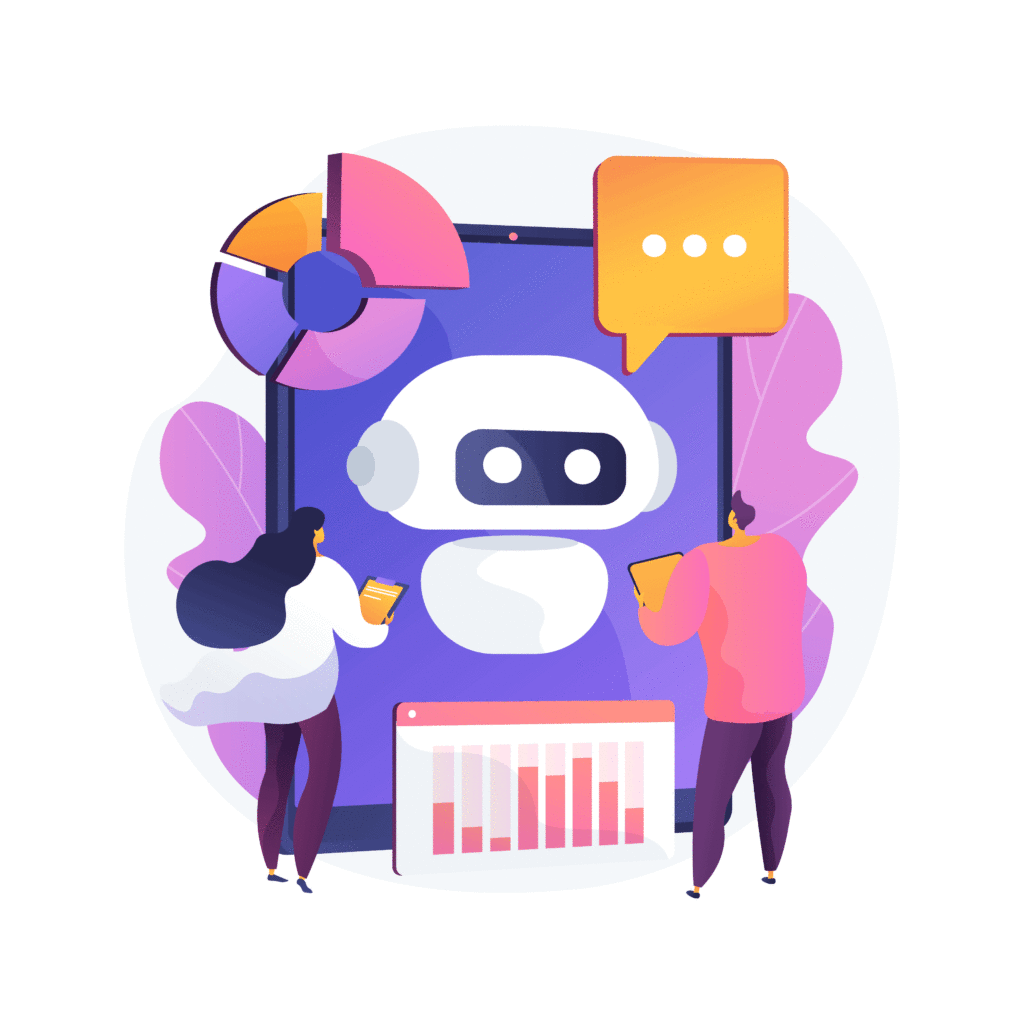 Who would have believed 10 or 20 years ago that such a technological revolution was possible?
While Artificial Intelligence is more than half a century old, its applications related to optimization and automation in customer relations are still more recent.

Studies speak for themselves: 85% of Customer-Brand interactions will involve the use of Chatbot in 2022*.
It is true that conversational robots have been on the rise for several years now. Time optimization, service improvement and brand image enhancement are the main added values of innovation in the interaction between the customer, the user and the brand.
But how to explain such a craze?
First of all, the rise of AI allowing a much better personalization of exchanges (natural/human language understanding, contextualization, machine learning…)
Also the modification of customer uses and behaviors (digitalization, social networks & instant messaging, …)
Examples: Search for your train schedule, track your package, check the latest health instructions, etc., now possible at any time, 24 hours a day, 7 days a week.
Benefits appreciated by brands (automation of responses to the most recurrent and/or non-value-added requests, cost reduction, unclogging of pending contacts, etc.)

And finally, the grail, increasing customer satisfaction by responding to the need for immediacy and autonomy.
---
Conversational robots arrive to reinforce human interaction
Or how the bots responded during this health crisis Covid-19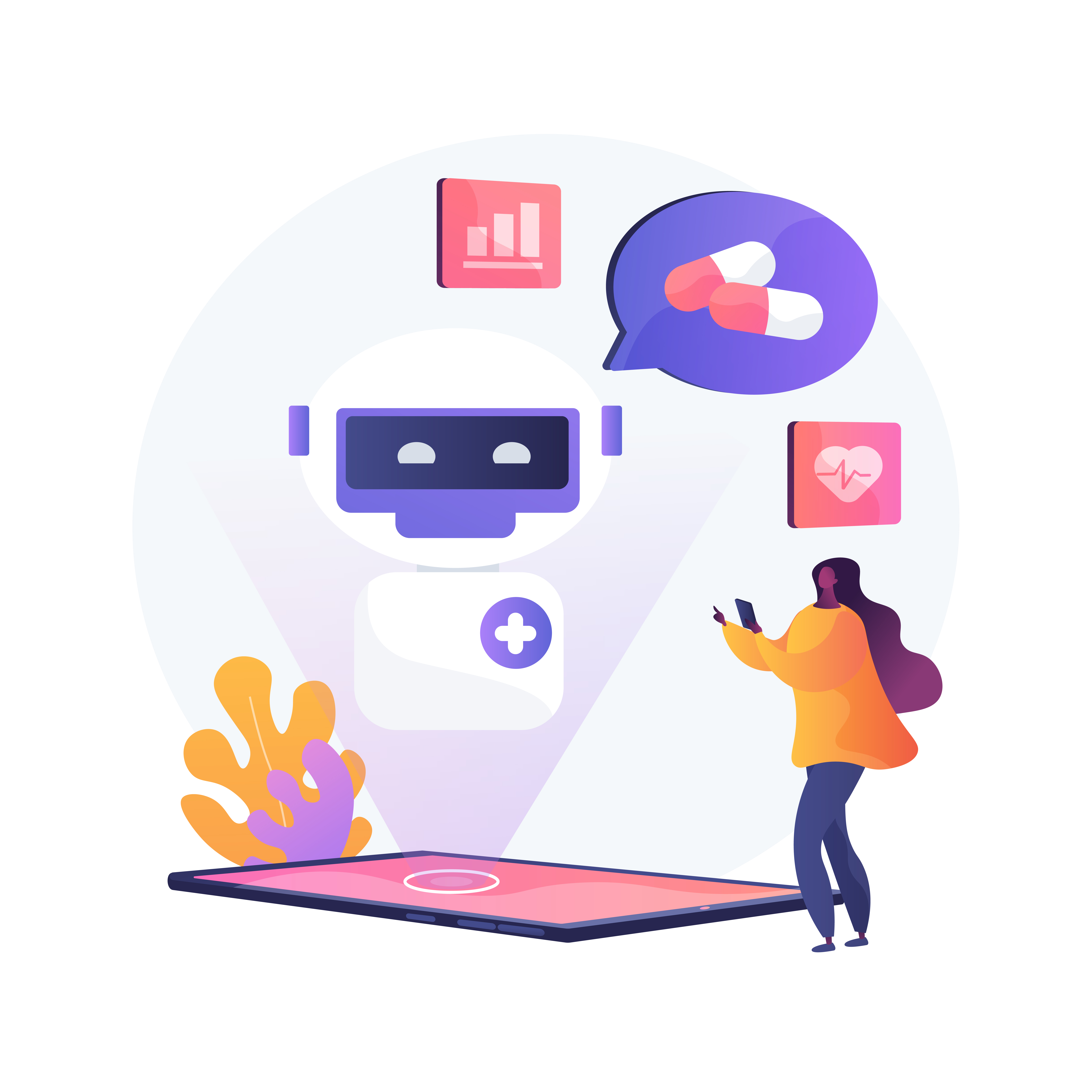 When the first national containment came into effect on March 17, many of us were wondering about the pandemic and its impact on our lives.
Faced with this crisis context, some companies, public organizations or even media, have gone in search of the best adapted solution to answer all our questions in emergency.
This is how the TF1 group launched its Chatbot in record time (less than a week), integrated in the full page of the LCI news channel's website (Clustaar solution). With a capacity of more than 70 Questions-Answers, it allowed to cover the vast Covid-19 subjects worrying the Internet users and this, in a fast, precise and relevant way.
The content has continued to evolve and adapt to the changing times we live in.
---
Also, other initiatives are emerging involving the advent of intelligent instant messaging to closely match new uses.
Again with the support of the editor Clustaar, the French Government provides citizens with two "Messaging bot" on WhatsApp and Facebook Messenger, available 24/24h and 7/7d.
This project, which involves the publication of official information and health measures to be respected, has helped to limit the spread of "fake news".
---
Less widespread but increasingly popular like the other channels, we find conversational agents also deployed in the form of "Callbot".
This is the case of the Ministry of Solidarity and Health which, in co-construction with the editor Zaion, was able to satisfy the high demand arriving on their Covid-19 telephone line, providing answers to the most frequent FAQ type questions.
The objective of leaving no citizen unanswered was achieved with a deployment in less than 36 hours, while offering the possibility to speak to a human if needed!
In short, conversational agents have proven their efficiency and speed of deployment!
Fortunately, it's not always about emergencies and pandemics.
---
Others took the plunge long before the crisis…
Mister Auto (PSA Group), a leader in the sale of automotive parts, is setting up a call bot called Matt, which can handle 30% of incoming calls to the customer service department, including order tracking.
This new generation conversational agent, powered by the AI of the ILIBOT by Viavoo platform, is able to understand and interpret the words of a person on the phone and provide answers or carry out related actions.
---
As the third largest electricity and gas operator in France, Total Direct Energie, a pioneer in innovation in customer relations, deployed a Chatbot named Jo in 2016, in addition to the LiveChat already online on the website since 2014.
In 5 years, Jo has gone from 300 to 2000 conversations per day in 2020, thanks in particular to a continuous optimization of its skills.
It can give text answers integrating content in some cases (images, video, tutorial …), redirect to pages, edit invoices and even transfer the conversation to a human agent via Livechat.
---
What will make your virtual agent successful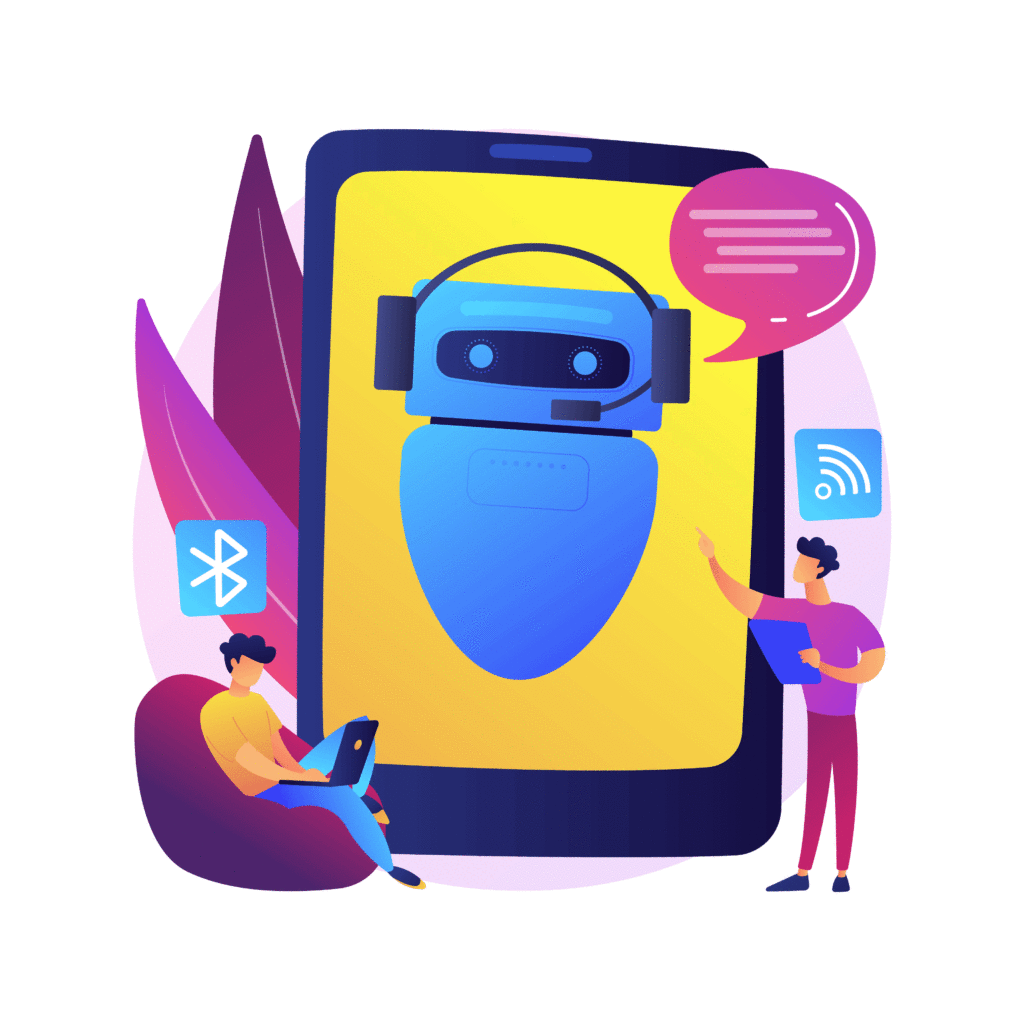 It's simple: the Chat/Call or Voicebot that keeps all its promises is the one that gets the support of its end users, i.e. your customers or your employees (for internal use). In practice, we observe that the combination of human expertise and the performance of virtual agents with artificial intelligence guarantees a simplified customer experience and a unified path. The value proposition of hybridizing human and technology goes far beyond usage by widely impacting the entire organization, processes and businesses.
But then you will say to me, how to guarantee the success of such a project?
It is above all the good practices, the methodology used, the governance and the technology that will ensure the success of your project.
---
Here are some expert tips and questions to ask yourself: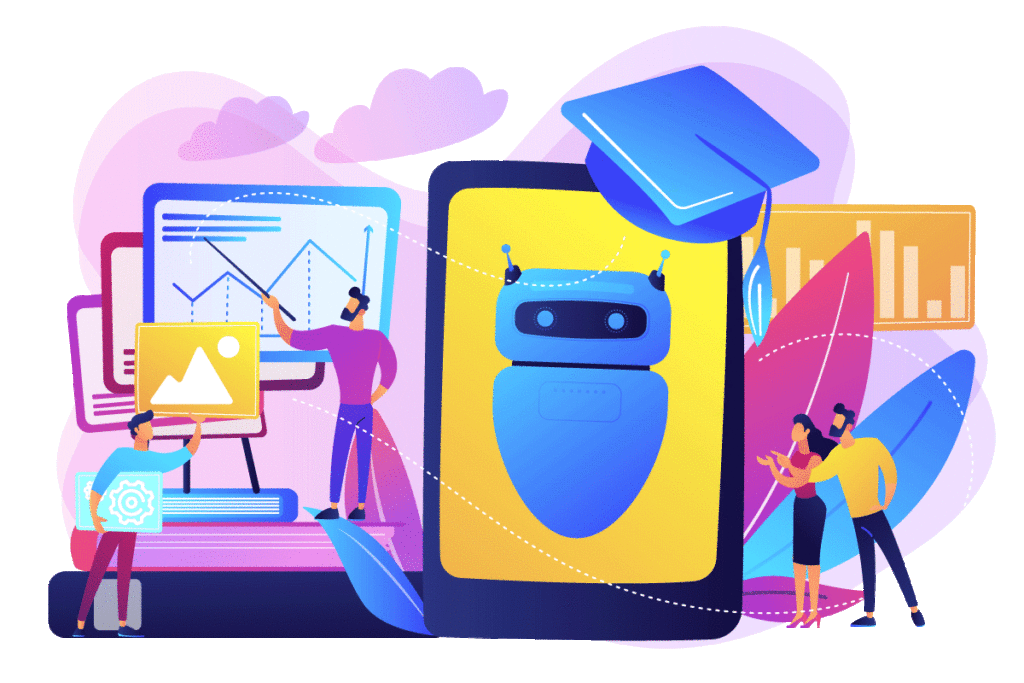 Do not neglect the reflection phases before any start-up, a real guarantee of success if they have been well framed!
The framing phase will also have its importance in favor of co-creation and agility:
How to compose your project team and involve participants? (business, operational, IT customer service, marketing, …)
Definition of expectations, KPI's, budget & timing
Specification & choice of the best adapted technological solution, while keeping in mind the scalability of the solution
Collaborative creative workshops, for a committed and efficient business team: What are your customer journeys? Which use cases should the virtual assistant focus on? What identity to give it (find a name, a graphic, a footprint,)
Change management & digital transition to take care of:
Training & Coaching of users and physical agents
Accompany its launch and enhance its benefits for the customer and for the teams.
Monitoring for continuous improvement:
Feed it with data, collect it regularly as it goes along, state it, label it, correct it so that the robot continues to learn and progress!
---
Of course, this list is still long and can be adapted to each project context, but the main thing to remember is that the deployment of a bot requires a few prerequisites! That's why you should not hesitate to get help for one or all of these steps and thus have the best assets.
---
*(Source : Gartner (2018) cité dans Building the AI-powered customer center of the future by Customer Think (June 2018))