Compliance Solutions
Financial services and investment firms are under pressure to keep pace and comply with ever-changing regulations and the increased scope of regional legislation, such as MiFID II in Europe and the Dodd-Frank Act in the U.S. Businesses that fail to meet these stringent demands run the risk of lawsuits, penalties, costly fines, and reputational damage.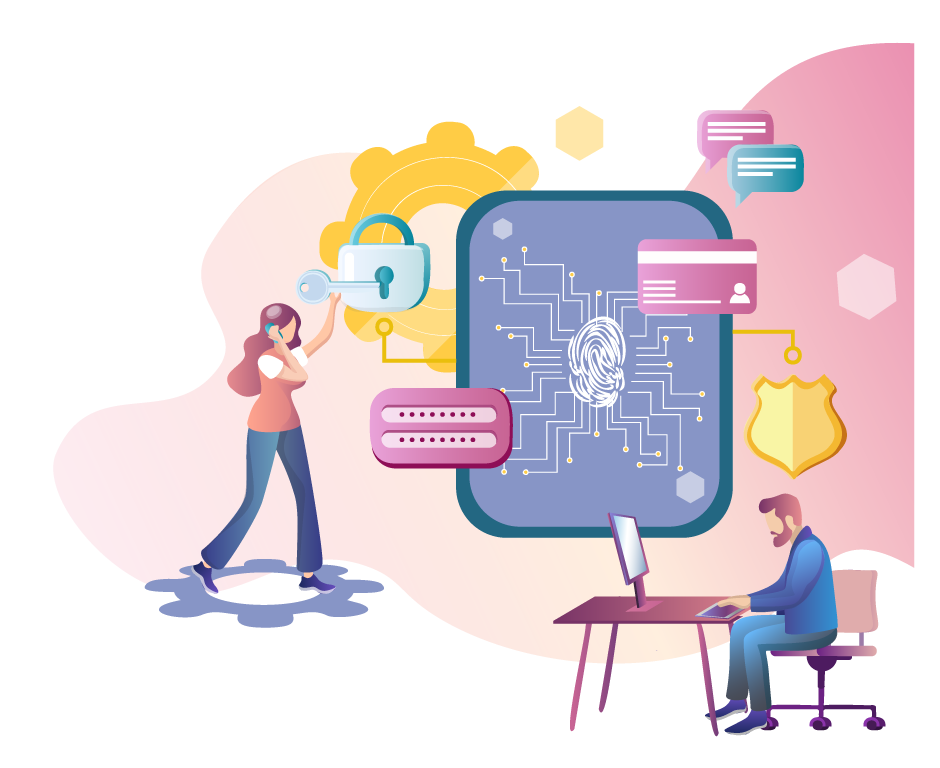 Verint® Verba™ can help you navigate the complexity of this regulatory landscape and take an efficient approach to enterprise compliance. With our compliance solutions, you can capture, regulate, retain, archive, retrieve, and analyze electronic communications across leading unified communications and collaboration platforms — all in a single solution. You can also provide proof that you are doing so, helping you optimize compliance processes and ensure that your business activities are ethically and legally sound. Verint Verba compliance solutions provide reliability, automation, and a high level of scalability to meet the sophisticated compliance requirements of global enterprises.

They can enable you to take a comprehensive approach to compliance by:
Enforcing communications and content policies proactively, either globally or locally across your organization.
Deploying a wide set of omnichannel, server-side, tamper-resistant communications recording capabilities.
Making recordings readily available by consolidating them into a single, secure archive with configurable retention policies.
Saving time and increasing assurance with automated assessments that indicate whether you have recorded everything you are legally obligated to capture.
Monitoring interactions, reconstructing trades, and fulfilling electronic discovery requests efficiently using advanced speech search and analytics.
Improving compliance procedures with agile, project-based quality assurance.
Now you can:
Proactively control communications and content to help prevent non-compliance, instead of taking corrective actions after compliance issues occur.
Streamline, accelerate, and automate your compliance processes and programs in the back-office, branch, or trading floor.
Reduce costs, time, and resources by using a unified collaboration compliance solution that is quick to deploy, easy to use, and integrates with your existing systems.
Benefit from a single solution to reliably capture, regulate, retain, retrieve, and analyze regulated interactions across all channels and users, including Cisco®, Skype® for Business, and other leading unified communications and collaboration solutions.
Take Control of Your Communications
With Verint Verba compliance solutions, you can harness the power of automation to streamline time-consuming tasks (such as sampling conversations) while managing complex compliance requests far more easily. Automated, auditable capture, control, assurance, retention, and processing of interaction data remove the need to manage these tasks manually, helping to increase efficiency and reduce costs. It's an intuitive approach for managing all aspects of collaboration compliance in one place, with sophisticated functionality for search and replay, categorization, access control, legal hold, data retention, policy management, reporting, and more.
Remove the Guess work from Compliance
Verint Verba offers a comprehensive set of interdependent and optional modules designed to tackle the most demanding compliance scenarios, based on your specific requirements:
Verint Verba Regulate – Provides proactive communication governance to help prevent compliance failures and data leaks from putting your operations and brand reputation at risk. You can proactively enforce internal policies and industry regulations across your organization using the solution's "ethical wall" functionality, which allows you to easily control communications, presence information, file transfer and instant message content — or notify participants about policies and potential violations.
Verint Verba Capture – Provides omnichannel communication recording across a wide set of communication modalities and leading unified communications and collaboration platforms, such as Cisco, Skype for Business, Avaya®, IPC® and more. The platform's proven technology captures text, voice, video, desktop screens, and content from PBX, VoIP, chat, IM, collaboration apps, mobile voice, SMS, trader turrets, conference rooms, and face-to-face meetings.
Verint Verba Archive – Provides data management, retention, and security to support record-keeping and data security requirements, with sophisticated records management for easier data archiving, processing, import, and encryption. Advanced features provide data storage, automated labeling, encryption, collaborative case management, legal hold, e-discovery, and more..
Verint Verba Assure – Facilitates compliance with regulatory demands by showing proof that relevant communications are captured and readily available to reconstruct transactions upon request. It can help reduce risks associated with network bottlenecks, server issues, and processing anomalies by assessing recording quality and verifying that conversations have been captured correctly.
Verint Verba Sense – Provides speech analytics and surveillance to help empower your business with real-time communications monitoring, agile search, and advanced analytics capabilities. You can reconstruct trades, detect trends, and identify irregularities using phonetic indexing, speech-to-text, and advanced text search.
Verint Verba Improve – Provides trading quality management to help optimize your compliance processes, detect areas for improvement, and build effective training for your back-office and trading floor operations to avoid compliance failures. Combines real-time monitoring, performance tracking, and compliance evaluation with scorecards, coaching, and reporting, so you can create quality management programs for better, more compliant business operations.
Underpinned by its technology, cross-platform compatibility, and over 1,500 successful customer deployments, Verint Verba can be a key enabler for your compliance framework.
Benefit from World-Class Consultants
Certified on these compliance solutions, Activeo experts intervene on projects to implement interdependent modules from the specification phase to the support phase.
You wish to know more, to attend a demonstration, to exchange with one of our experts:
---
What does it take to "make things easy" for your customers?"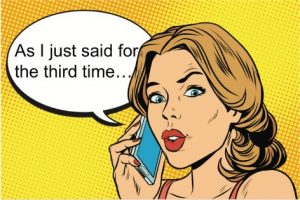 Providing customer with seamless and enjoyable support experience is important in terms of serving customer effectively and distinguishing companies' brand from competition. Unfortunately, there's still a wide gap between aspiring to be it and achieving it.
Customer did what was told and forward the email to customer service to acknowledge the termination of service. Then , an email was received from customer service indicating that the case was resolved. After which, an email from sales was received indicating that termination of the service was acknowledged.

Finally , another email was received from the billing department providing the invoice with termination indicated.
We have a simple story to share about a disjointed customer experience encountered:
Customer called in to request for a termination of aservice. Being directed to the billing department, an agent informed her that they will send her an email for the request.

When she received an email from the billing department, she was asked to forward the termination request to customer service (Email address was stated for her action)
Customer did what was told and forward the email tocustomer service to acknowledge the termination of service. Then , an email wasreceived from customer service indicating that the case was resolved. Afterwhich, an email from sales was received indicating that termination of theservice was acknowledged.
Finally , another email was received from the billing department providing the invoice with termination indicated.
To pen the process down:
In a day, customer had 1 call and 6 emails (routing from billing department to customer service department to sales department and back to billing department.)

Question: Could it be better to be done with 1 call and 1 email acknowledgement?
One of the reason this could happen is the lack of integration between support systems. With technologies evolving, companies add channel support like a piecemeal fashion. These new support systems added complexity to the business. Although these fragmented approach to customer support could has been intentional to ease customer, it has make it difficult for agent to streamline process. Resulting in more hoops to get problem resolved.
What lies at the heart of many customers is simply frictionless. No customer would want to go the extra step to fix problem, or to repeat things already communicated. One of the best kind of experience is one in which agent can meet their needs or solve their problem effortlessly.
Make it easy for customer at every point of the customer experience!
Nothing complicated about that, but it's a point that many service providers miss: Technology should make things more convenient and not the other way round.

---
Gamification & Customer Relationship : from consumer to customer service commitment
WIn recent years, the term gamification is being increasingly used in management manuals, marketing and more generally in literature related to business. In 2011, the American firm Gartner predicted that at the end of 2015, 50% of companies with innovative processes would « gamify » these processes.
Yet the concept remains vague or unclear for many. What is it about? Is it just a transposition of the gaming universe to areas of marketing, sales or recruitment? What usage can we expect?
This expert opinion is to enlighten the reader by giving a clear definition of this concept coming from the United States and its fields of application.