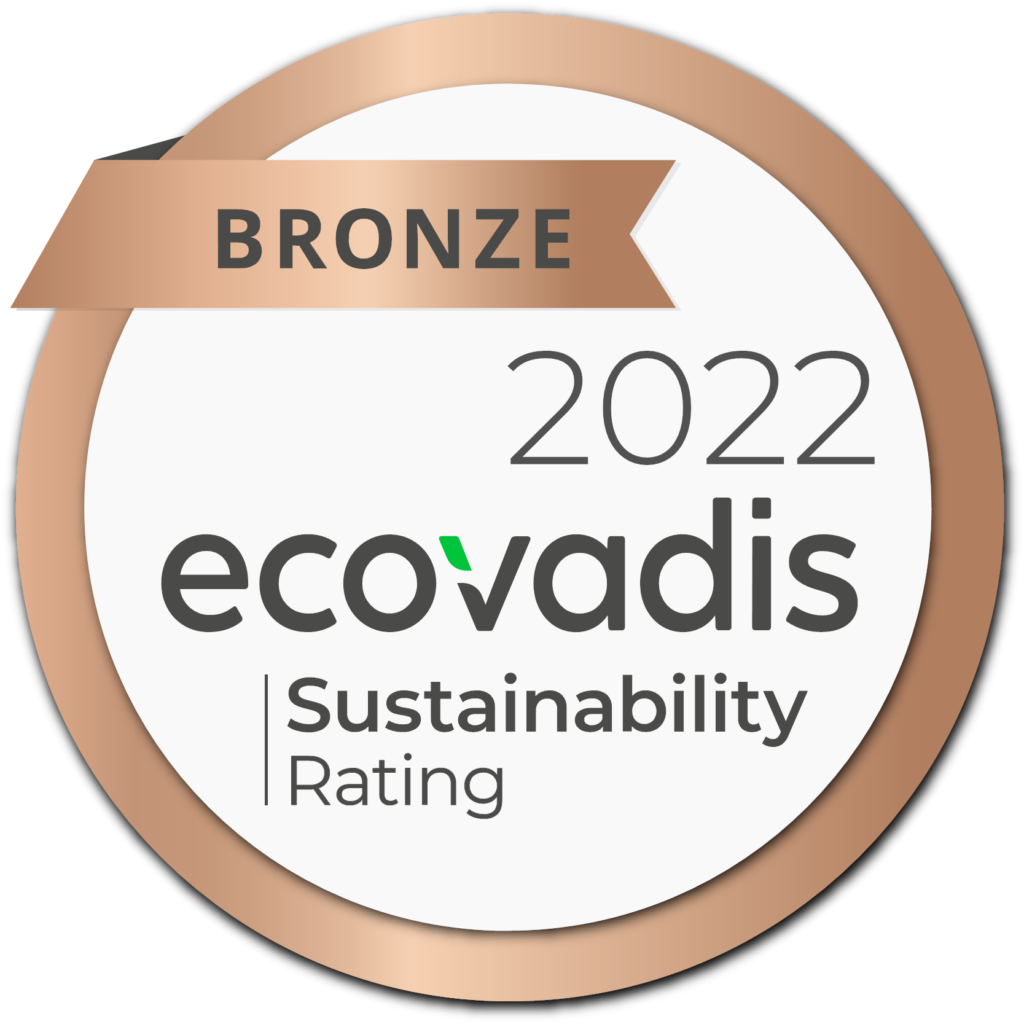 EcoVadis is a platform that evaluates the way companies integrate the principles of corporate social responsibility (CSR) in their activities.
More than 85,000 companies from 160 countries and more than 200 different industries are assessed on four main themes: environment, social, ethics and responsible purchasing.
As a result of the measures implemented by the Group, Activeo's overall score has improved since the last evaluation. Activeo is proud to be awarded the bronze medal which values our commitment to CSR.
Activeo pursues its CSR strategy with the ambition of combining economic sustainability with social, ethical and environmental performance.
More information: www.ecovadis.com