Project management: a profession based on expertise
Project management involves planning, organising, directing and controlling all the activities required to complete a specific project. The aim is to achieve the objectives set within the deadlines set, while complying with resource constraints and quality requirements.
Ensuring risk management is also an integral part of the project manager's remit, as is communication and coordination between all project stakeholders.
Finally, customers rely on the project manager to deliver concrete results, achieve the objectives set, meet the requirements and provide the deliverables. As the person responsible for the success of the project, he or she must demonstrate organisation, rigour and good communication and leadership skills.
Why entrust the management of your projects to Activeo and its team of experts?
In the field of customer relations, the project manager is constantly interfacing with back and front office entities in charge of interacting with the customer or stakeholders: communication services or HR when it comes to facilitating change management, the IT department when it comes to upgrading the technology base, the project management team when it comes to talking to the business lines in charge of production, quality when it comes to a NF certification project or setting up a quality reference framework, innovation when it comes to guiding AI, bots, automation or data processing projects, etc. As a two-headed team, the project manager handles business and technological issues with agility, managing both risks and unforeseen events.
Activeo's experts bring a wealth of experience in the field of customer relations, with most of them having more than 10 years' experience in CX issues, whether business, functional or technological. This combined expertise enables us to meet all the challenges of remote customer relations. Our belief in the keys to transformation lies in the simultaneous mastery of business, organisational and technological issues. With a high level of skills and expertise, most of our experts are certified (PMP, Scrum, Prince2, NF Customer Relationship Auditor, ISV Solutions) and have carried out dozens of projects. They challenge your certainties, and provide innovation and inspiration in disruption, evolution and transformation.
Activeo's membership of professional associations such as AFRC, AMARC, AFNOR, and the Limebridge network, which contributes to the development of innovative concepts and shares best practice in CX, also encourages innovation, as demonstrated by the books and articles co-authored by its members. Following on from the BSINS and Me2B concepts, Frictionless Organization is the title of the new book co-authored by Bill Price and David Jaffe, which has already become the #1 bestseller in the Top 10 Business Books 2022.
Outsourcing projects: Top 3 benefits :
1. It is often a question of benefiting from additional resources over a given period, which can vary in length depending on the complexity and roadmap of the project.
Whether or not your company has the in-house skills to manage a project effectively, calling on the services of a specialist service provider means that, in addition to human resources, you benefit from dedicated expertise that has been tried and tested on many similar projects.
It's an extra guarantee that your project will be a success.
2. Our customers are often faced with busy and ambitious schedules, with the need to involve their business units in several simultaneous projects. It's therefore a key challenge to enable your resources to concentrate more on their core business, and thus relieve your internal workload.
Your teams can rest easy knowing that our project managers are dedicated to your project, from scoping to delivery.
3. Partial outsourcing of your project management can also be a good way of meeting budgetary challenges. By definition, a project is bound to have its share of unforeseen events – it's part of its DNA.
But recruiting and training an in-house team can be costly and time-consuming.
By outsourcing project management, you benefit from a pool of qualified, experienced people who can adapt to the size and requirements of your projects.
What they have to say…
Our project managers have their say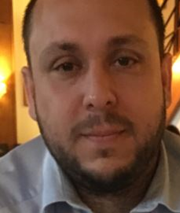 Arnaud – Project & Cloud Practice Manager
Why outsource project management?
"Outsourcing means benefiting from the experience of a third party in :
phasing of operations
operational risks and limitations
knowledge of the integrated solution
gathering and respecting business needs
It also means limiting the mental workload of the customer's in-house teams and providing real technical support for communications with key users".
What is Activeo's added value?
"A team specialising in Contact Centre and CX solutions and ecosystems. An agile approach and the ability to adapt throughout the project to provide a quality service in line with the customer's needs. Advice and support to help you make the right choices regarding the proposed implementations. Follow-up and proactivity to discover and analyse new needs or changes in scope during deployment!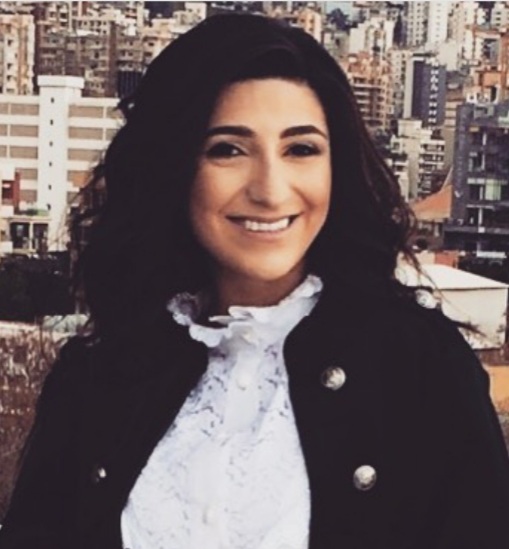 Carine – Technical consultant
Why outsource project management?
"It's a winning combination that combines specialist expertise with an external viewpoint and, above all, risk assessment and control. In this way, the proven methodologies provided by the outsourcer encourage efficient execution, right down to the last detail.
What is Activeo's added value?
"Value embodied in our understanding of different CX scenarios and processes. Activeo knows exactly how to develop engagement and improvement strategies based on robust market-leading solutions. With its focus on innovation, Activeo keeps abreast of the latest trends in customer experience. Activeo also has extensive experience in a range of sectors, including telecommunications, banking and finance, insurance and many others. Our in-depth knowledge of the specific challenges and needs of each sector enables us to offer relevant and appropriate solutions.
With contributions from
Fanny Lim, Senior Consultant, Activeo