Fidelia Assistance, the assistance company of the Covéa group (MAAF, MMA and GMF), operates 24/7 in France and abroad to help its policyholders and customers. The 3 operational sites based in Tours, Nantes and St Cloud provide medical assistance (medical repatriation), vehicle assistance (breakdown service, towing, etc.) and home assistance (water damage, etc.). In total, more than 1,000 employees, specialized by activity, work daily on the assistance platforms.
Equipped with the Logepal solution for several years, Fidelia has personalized collective displays positioned on the 3 sites in the heart of the assistance platforms.
"Our assistance activity requires real-time hotline management to be more proactive and to react to certain emergency situations or in the event of a peak in activity. The involvement of employees in the activity, the autonomy in the management of breaks for example are facilitated by the solution. Logepal is a very valuable daily tool that accompanies the teams 24 hours a day" says Annie Dupas, in charge of consulting and organization within the Assistance Department.
The following telephone indicators are displayed: number of calls on hold, maximum waiting time, reachability rate, etc. The projects are customized and the colors chosen to gain in legibility and visibility, even at night. In addition to the indicators, a scrolling "news feed" banner – very popular and in the hands of the manager – displays operational information. A space dedicated to institutional information in PPT format completes the final rendering.
The Executive Committee also has a screen offering a consolidated view of real-time and historical indicators. This is a kind of "mirror effect" in connection with the operational staff to have a live view of the activity.
"As part of the project, we chose to involve the teams and organized working groups to challenge the indicators. The business teams validated the final result, which corresponds perfectly to the needs on the platforms. It's simple and effective: the indicators are clear and aim to reinforce operational efficiency. At the dawn of a new version, we will have access to brand new functionalities, including a weather map, which is very useful for reacting in the event of an impacting climatic episode," concludes Annie Dupas.
The implementation of Logepal was part of a global project to move and overhaul the communication and customer relationship infrastructure led by the integrator NXO.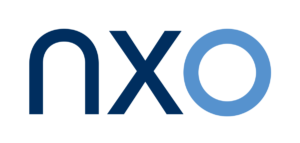 For NXO, it was important to integrate this dimension of providing customer relationship management indicators within the framework of this global project, which goes beyond the technological transformation and allows the development of new uses.
NXO also ensures the operation of the solution through a dedicated service center.