Facilitate and enrich customer interactions
Fluidify and personalize the customer experience
Expand relationship excellence to enhance the customer experience
Create value for each contact opportunity by improving customer engagement at each phase of the customer journey. Measure the level of satisfaction and the customer's effort as part of a reference system of quality and performance measurement indicators.

Our approach and our solutions allow the adjustment of the customer experience by standardizing information throughout the company, the analysis of the customer's voice and customer behavior.
Activeo proposes a process and solutions for:
Facilitate customer engagement through the intelligent exploitation of customer interaction
Thus by identifying upstream and finely analyzing the content of customer exchanges (causes of dissatisfaction, criticism, emotional feeling, …), the company has all the keys to improve its device, review a functioning, rethink a product, take corrective action that will lead to increased performance.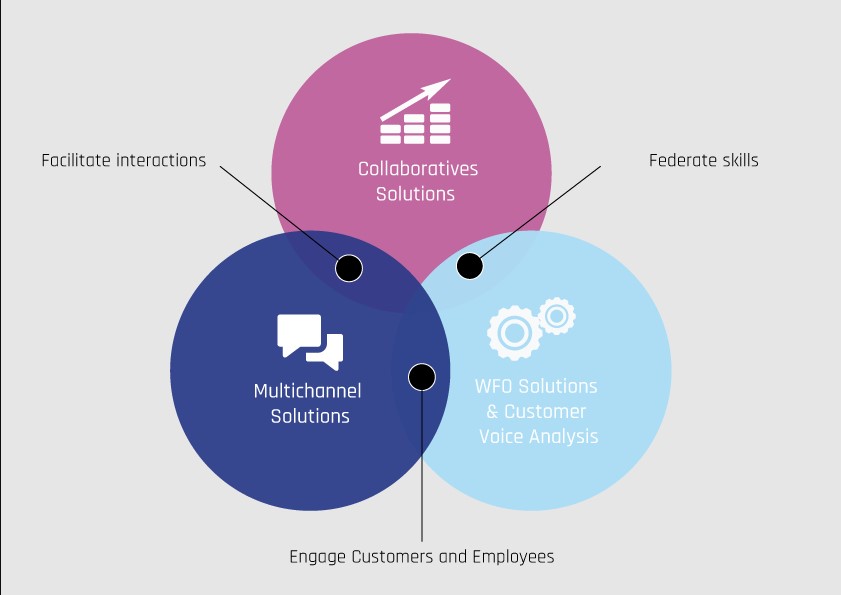 Optimize the management of human resources and the quality of exchanges
The recording, the listening and quality monitoring modules, the optimization of the workstation make it possible to capitalize on the exchanges with the customers (telephone, email, web, chat etc.) by putting them at the disposal different departments of the company in order to improve customer services, strengthen its competitive position
HR planning solutions bring increasing productivity in managing the costs and efficiency of human resources. The implementation of an automated planning solution streamlines and increases the adequacy of personnel management to the needs of customer service.
Facilitate customer engagement throughout the journey
Collaboration is now essential to accelerate the processing of information, federate skills, facilitate interactions in order to bring the company ever closer to its customers.
Incarnated by the sharing of experiences and practices, it allows the connected company to gain in performance, productivity and relationship quality. Thus transformed, the company is able to develop vital relational agility to conquer and retain its customers.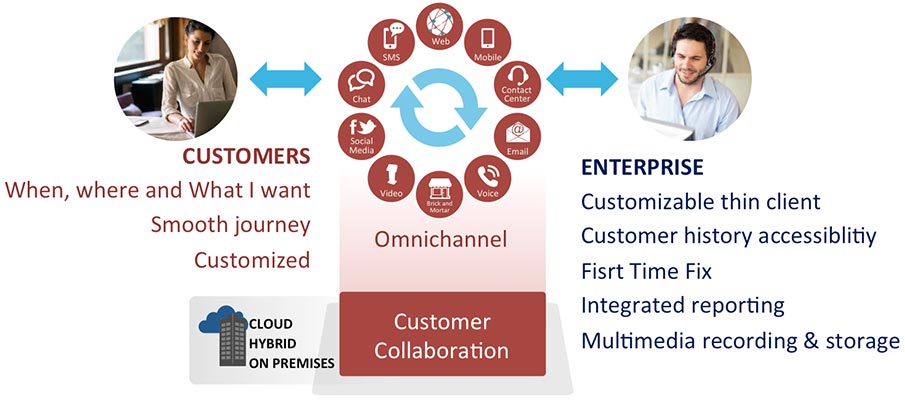 The base of the extended enterprise is based on collaborative technologies that embed voice, video, web, mobile, …
With omni-channel solutions, the customer can easily contact customer service and the channel of their choice. The phygital customer journey is more fluid, more agile, more connected and above all more efficient and interactive. These technologies make it possible to go beyond a customer contact center but to have a back office expertise or expertise interact