Our dedicated monitoring team is readily available to answer your requests for assistance and to intervene remotely to fix any potential problems in your system.
We offer:
– Services carefully tailored to meet your requirements. Together, we will identify your needs and establish the maintenance and support contract that suits you best.
– A full range of services to handle your IT management. Through our Managed Services, we operate as a persistent proactive manager taking care of maintenance, upgrades or configuration.
According to precise procedures, each case is seamlessly managed and tracked until its resolution. You will be regularly kept informed of the progress of actions taken throughout the handling of the case.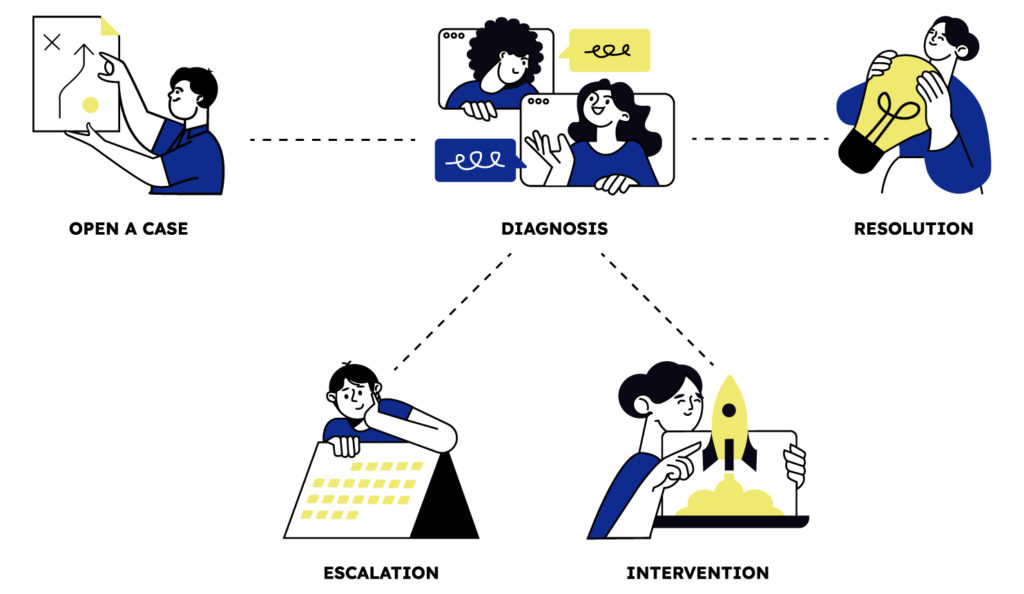 Open a case: After completing the form, you will receive a case number and the incident's progress in real time.
Diagnostic: Our experts will remotely access your system and establish a diagnosis
Escalation: The incident is escalated to the Support Manager, then to the Support Ser-vices Maintenance Director, who decides on the next course of action
Intervention: On-site intervention – or Replacement of Defective Equipment
Resolution: Once everything is functioning properly, the incident will be closed