Customer Experience & Contact Management – Global Reach – Serving the Market since 1993
Activeo is a recognized leader in customer contact technologies helping clients to deliver a superior customer experience through their contact centers, web channels and an overall integrated customer strategy.
Headquartered in France, with offices in Singapore and India, our team of experts and global partners provide the necessary consulting services, technology expertise and innovative applications that have significantly improved results for our clients through optimized customer service and optimized contact center performance.
Activeo helps clients achieve immediate measurable efficiencies using innovative contact center strategies and technologies. Activeo provides expertise and solutions necessary to monitor performance that will enable companies to excel.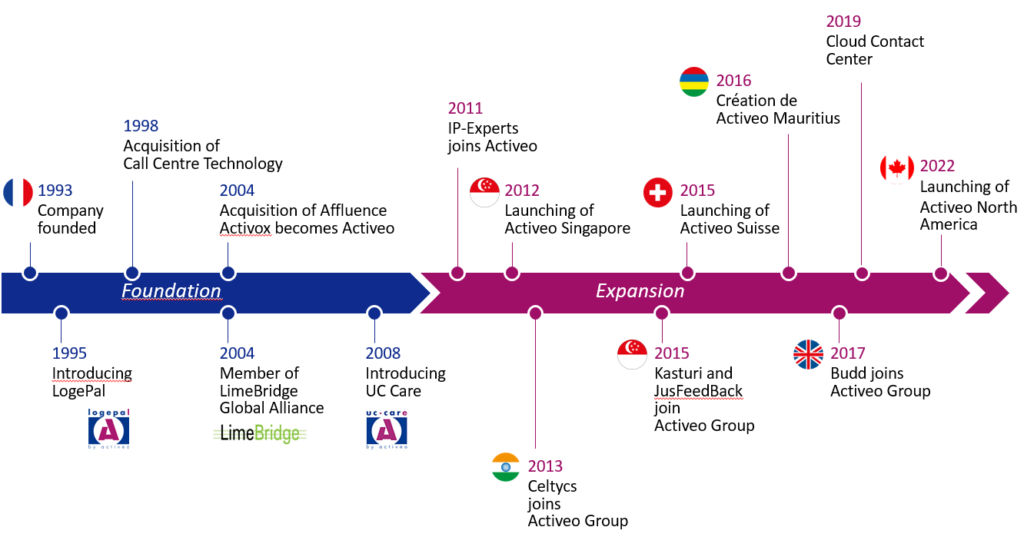 A team of customer-oriented collaborators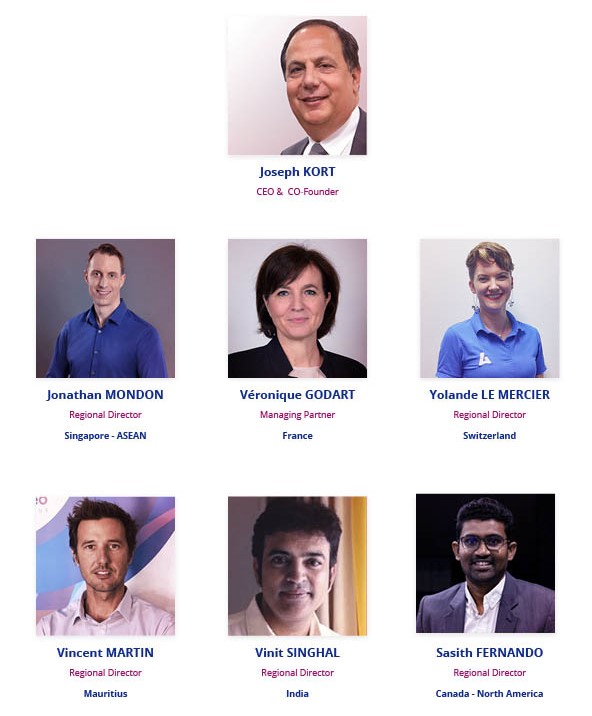 Activeo's teams benefit from years experience in consulting, audit, as well as conception and deployment of Customer Relationship Management solutions, Intelligent Routing, Workforce Management, and Management Reporting. Relying on tested skills in the convergence of voice and data, these teams are dedicated to the deployment of effective solutions.
Activeo's innovation rewarded by
Activeo has been awarded in Mars 2008 the « Innovation » label by Bpifrance (ex-Oseo Anvar) a leading French government authority for the development of the software module « RefleXion ». The objective is to add performance management features to LogePal. Activeo software LogePal et Contactline are developed by the R&D entity: Application Software.
---
Social & Environmental responsibility
Our footprint for over 25 years is built on strong values shared by all our employees around the world.
We are committed to a fairer collective and to maintaining an approach guided by the well-being of our employees and all our stakeholders. We also choose our suppliers, service providers and partners in accordance with the principles of integrity, loyalty and impartiality. Our priority is customer satisfaction, which is based on respect for the principles of integrity, honesty, loyalty and confidentiality.
We ensure compliance with the rules governing the protection of personal data and invite employees to respect the framework set by the IT charter and internal regulations.
We do not tolerate any form of disrespectful behavior, violence or harassment. In the course of their professional activities, the company's employees are asked to behave responsibly and with respect for others.
We take into account applicable employment laws and regulations and seek to ensure gender equity in the workplace.
On the environmental front, we encourage the development and dissemination of environmentally friendly technologies and encourage our employees to make rational use of the consumables available to them (paper, ink and toner cartridges, etc.). We reduce travel through better organization and encourage videoconferencing thanks to our collaborative equipment.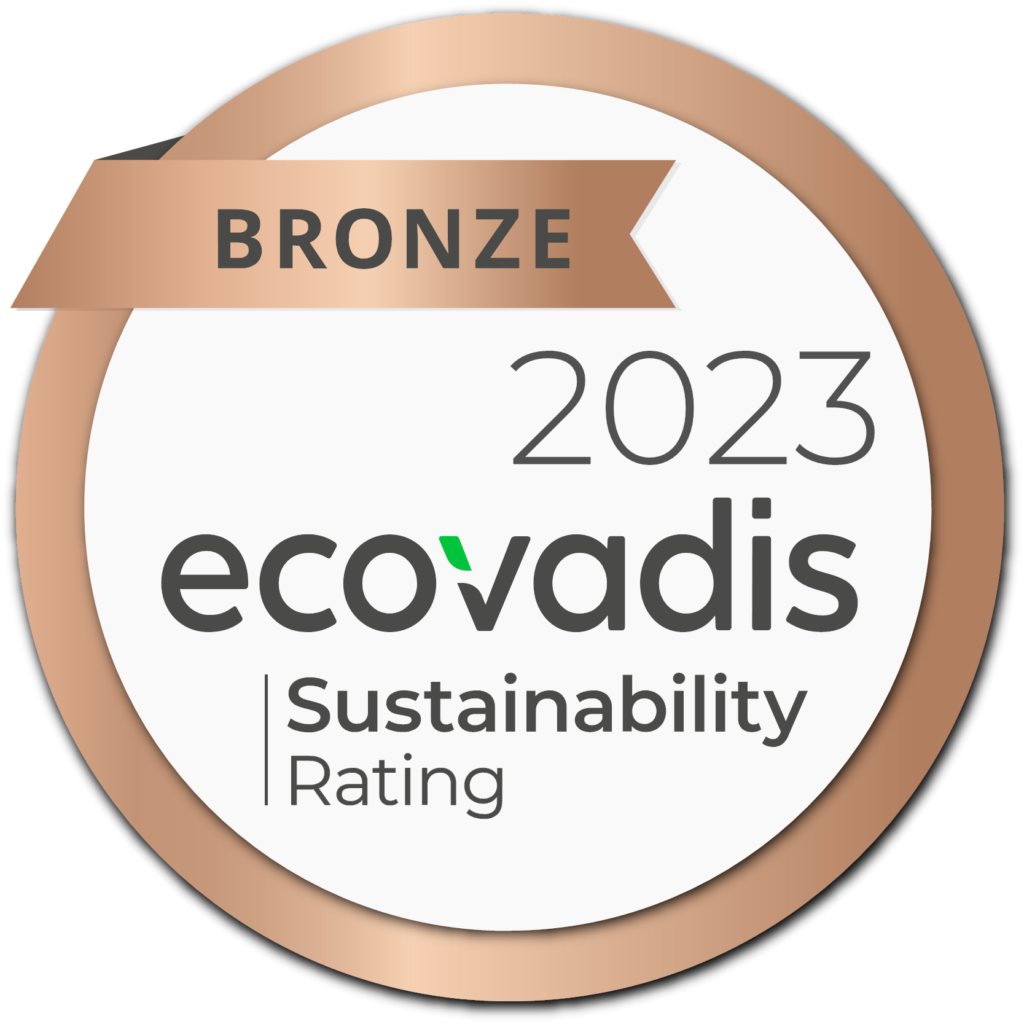 For several years we have been evaluated annually by EcoVadis, the platform for CSR and responsible purchasing.
EcoVadis has awarded Activeo a bronze medal for its commitment to Corporate Social Responsibility (CSR)
---
Ethics & Compliance
We have an anti-bribery code of conduct and thus participate in the fight against corruption and influence peddling. Everyone is required to avoid situations of conflict of interest that could be detrimental to the company and is asked to show honesty, loyalty and respect to our customers, suppliers and partners.
For further information, please contact us at [email protected]