Customer Experience & Contact Management – Global Reach – Serving the Market since 1993
Activeo is a recognized leader in customer contact technologies helping clients to deliver a superior customer experience through their contact centers, web channels and an overall integrated customer strategy.
Headquartered in France, with offices in Singapore and India, our team of experts and global partners provide the necessary consulting services, technology expertise and innovative applications that have significantly improved results for our clients through optimized customer service and optimized contact center performance.
Activeo helps clients achieve immediate measurable efficiencies using innovative contact center strategies and technologies. Activeo provides expertise and solutions necessary to monitor performance that will enable companies to excel.

Our Management Team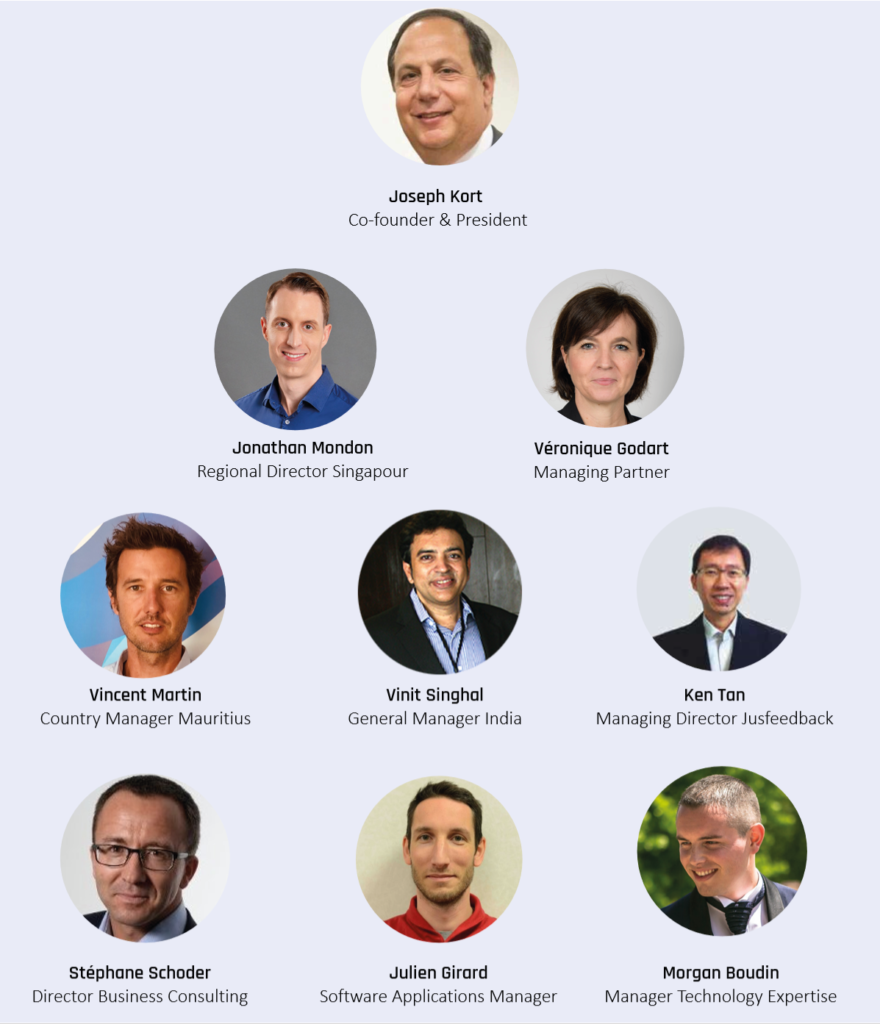 A team of dedicated professionals
Activeo's teams benefit from years experience in consulting, audit, as well as conception and deployment of Customer Relationship Management solutions, Intelligent Routing, Workforce Management, and Management Reporting. Relying on tested skills in the convergence of voice and data, these teams are dedicated to the deployment of effective solutions.
Activeo's innovation rewarded by
Activeo has been awarded in Mars 2008 the « Innovation » label by Bpifrance (ex-Oseo Anvar) a leading French government authority for the development of the software module « RefleXion ». The objective is to add performance management features to LogePal. Activeo software LogePal et Contactline are developed by the R&D entity: Application Software.
Global reach with LimeBridge worldwide alliance
LimeBridge is an alliance of companies specializing in customer and contact management around the globe. The LimeBridge Alliance brings together the exceptional talents and experience of the leading independent firms specializing in customers, people and profitability. LimeBridge gives you the practical experience you want whenever customers need it.
The Alliance is constituted on three principles:
Industry-expertise and practices oriented exclusively toward customer relations.
Practical, successful experience with their clients.
Common values concerning the personnel and the customers of enterprises.
Web Site: www.limebridge.com