Find the balance between quality of service and operational efficiency
Reinforce employee engagement over time
Have key indicators and disseminate content for more performance
Activeo publishes the market's flagship solution for managing telephone and business indicators and displaying content.
Designed to drive activity, animate teams and analyze performance, Logepal combines the modernity of a user-friendly interface with power in its calculation and analysis functions.
LOGEPAL offers several display devices: LCD screens, smartphones / tablets, LED barometers and individual display on PC. A dynamic and relevant display of statistics, videos images for:
– To gain in quality of service, in response time and responsiveness,
– Measure your activity in real time and plan your resources,
– Collect transform and disseminate strategic data continuously.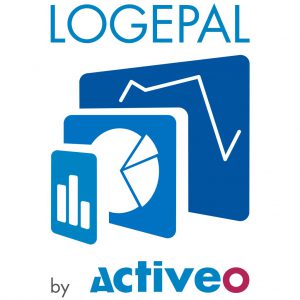 Interfaced with all the CTI and ACD solutions on the market, not to mention the database connector, LOGEPAL allows to display the data provided in customizable formats.
The LOGEPAL technology relies on real-time visualization of strategic information to tele-advisers and supervisors, thus ensuring optimal quality of service and the reduction of calls waiting.